Mid-week Services:
Wednesday Night Prayer 6:00 - 7:00 pm
Wednesday Bible Study 7:00 - 8:30 pm
Find out what God has to say about…. The Bible is the word of God. It is God's instructions for us to follow. In it are the answers to life's most difficult questions. We believe that the word of God acclimates itself to the present day. We at Prolific Praise Worship Center learn the word of God in a fashion that empowers us to apply that word to our everyday lives. Our Bible studies are practical and interactive. Discover what God has in store for you!
Monday Night Prayer Conference Call 7:00-7:30
To participate in the prayer conference call dial 712-775-7031 and enter access code 694176# when prompted. Regular phone usage rates apply.
Men's Fellowship and Women's Fellowship
God has created men and women differently but equally. We each face various challenges in life and can benefit from building positive relationships with others who can relate. Men's and Women's fellowships meet separately once a month. The meetings are casual and time is spent developing relationships, sharing our hearts, and encouraging one another.
This powerful ministry that works to restore and protect the establishment of marriage according to God's design. The concept of marriage has been distorted and the infrastructure of the family unit has been weakened. We are seeing a generation of marriages that end in divorce and couples who choose not to enter into the marriage covenant. Yet marriage is a union that has been ordained by God. When God's design for marriage is followed, couples are fulfilled and strengthen because of this covenant. Prolific Praise Marriage Enrichment is dedicated to walking with couples as they seek to fulfill God's purpose for their marriage.
Children's Church: Sunday 10 AM during Sunday morning service.
God's Chosen Youth Ministries (GCYM): Every 1st and 3rd Friday 7:00-9:00 pm.
PPWC Youth Ministries are structured to holistically equip young people to discover God's purpose for their lives. Youth learn how to apply the Word of God to real life decisions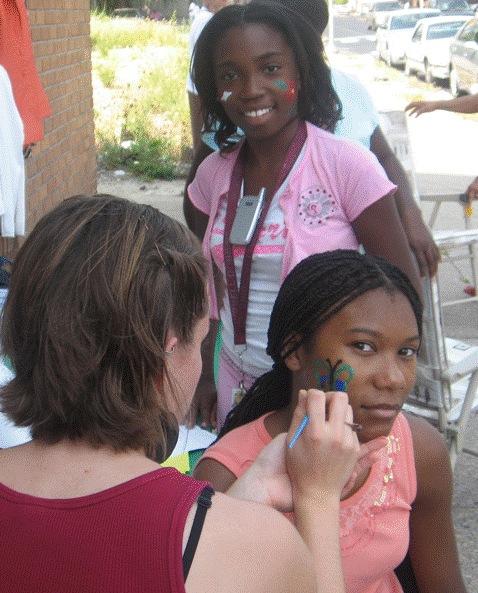 Sacred Arts Ministry (S.A.M.): The Sacred Arts Ministry provides youth with the opportunity to bring glory to God through the performing arts. Young people work collaboratively to use their creative talents to serve the Lord.
Gloria Blount
Hello again I wanted to put in a prayer for my mother Gloria Blount. She just found out that she had cancer again and that it is in her liver this time. I know that she is stron...
antonio clark
Hello I ask that you can put Antonio Clark in your prayers. He has got himself into some trouble. He is a good person in heart and just need some guidance. if you can please pra...
/